The Museo Fiorentina
The Museo Fiorentina is a cultural-sporting institution, founded on July 27, 2009, by a group of historians, researchers and selected collectors of the history of football and Fiorentina. This pool of qualified experts work on a completely voluntary basis, putting their knowledge at the service of research and dissemination of the history of football in Florence.
During these years, the Museo Fiorentina has conceived, created and presented a long series of exhibitions, conferences, events, historical reenactments, films, thematic meetings, almanacs, books and the "Hall of Fame Viola." These productions have received the appreciation and patronage of the greatest sporting organizations such as FIFA, UEFA, CONI, FIGC and the Lega Calcio Serie A, making the high quality of the work undertaken known and appreciated on a national and international level.
The quality of our work has allowed the Museo Fiorentina to be included among the members of I.S.M.A., the International Sports Museums Association, an organisation that brings together the most important Sports Museums from around the world.
The dedication, energy and passion of hundreds of volunteers who make up our structure allow Museo Fiorentina to safeguard, enhance and transmit the history of the side – that proudly represents Florence and its unique values – to new generations throughout the world.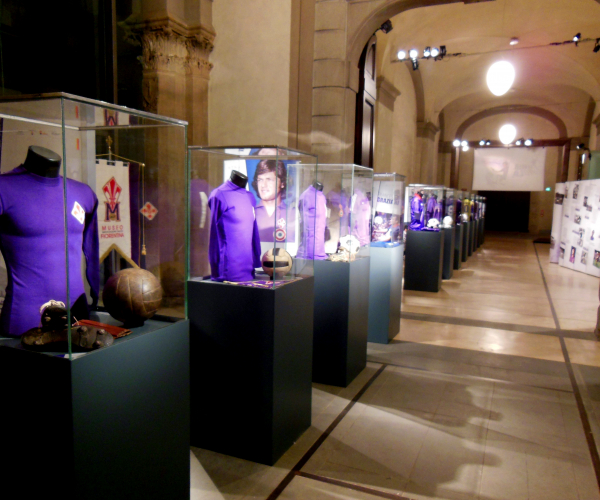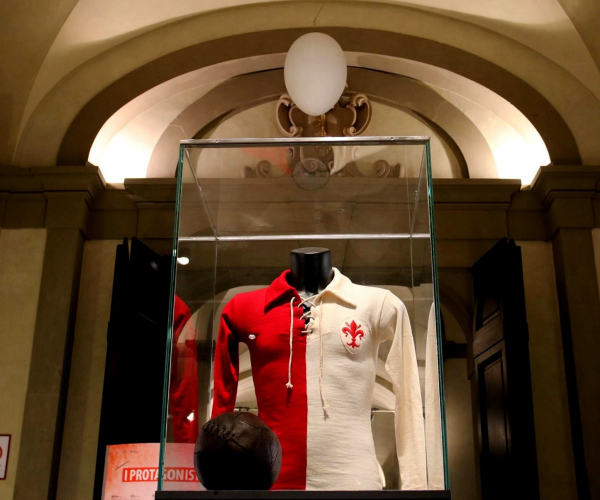 Hall of Fame
The Fiorentina Hall of Fame, conceived and organised by the Museo Fiorentina and ACF Fiorentina, was created to celebrate the glories that have made up the history of our team from Florence. With this prestigious award, the Museo Fiorentina has made the work of the great protagonists of Fiorentina's history become indelible over time, built thanks to their commitment and their passion.
SUPPORT THE MUSEO FIORENTINA
Join us and support the projects of the Museo Fiorentina. MEMBERSHIP for 2021 is now officially open. To join our organisation, send your request to info@museofiorentina.it or click on the "Contact us" button and fill in the dedicated form.
The Museo Fiorentina is an association of volunteers open to anyone who wants to make their contribution and give their support.
You can join us as a VOLUNTEER according to your specific skills. For information contact us!
Defend your history! Defend our colors!
DONATE THE 5 x 1000
If you too have the history of Fiorentina at heart and want to help preserve it, enhance it and pass it on to future generations, you can also do so by donating your 5 × 1000 to The Museo Fiorentina.