"VIOLA CREATIVITY"
Roberto Baggio
by Enrico Zoi
It was so good to see Roberto Baggio play that a cinephile like me cannot imagine his football life except as a very long film. Of course, a masterpiece. After all, the juxtaposition between the champion and the cinema is not far-fetched: he is described, in fact, as a passionate home video maker, therefore a sort of 'family director'.
Roberto BAGGIO (Museo Fiorentina Archive)
Let's start our roundup from the tenth muse, without following a precise chronological order, but letting ourselves be carried away by emotions: with a champion like him, it is almost inevitable.
And let's start with the great little visual anthology available on RaiPlay (https://www.raiplay.it/ricerca.html?q=baggio), made up of interviews and videos that give an overview of his life and career, from the conversion to Buddhism to the wrong penalty with Brazil, from his joy of playing football (he slept with the ball, went to school dribbling) for himself and for others to the never-ending torments of his knees, which, however, thanks to of Fiorentina, who believed in him at a very young age and waited for him, have allowed him a stellar professional and human path, while practically playing with one leg all his life, as the manager Vittorio Petrone tells in the 18 episode of 'Ossi di seppia- The noise of memory ', entitled' The farewell of Baggio '.
Seeing those images, scrolling through the memories of all of us, going back to the years of the Baggio Era, it is clear that we are in the presence of a man and a champion of international value who belongs to the history of football, before a particular team. However, I regret that even in 'Il Divin Codino', the Netflix film that Letizia Lamartire dedicated in this 2021 to Roberto Baggio, under his supervision, despite the merits of his story (but, on the other hand, my sentimental part , like that of millions of people, he moves just hearing his name, let alone in front of a film that somehow tells his story!), of his life with Fiorentina only the years of injuries remain: we ignore the championships played in the purple jersey and the incredible story of the transfer, or fundamental moments for Roberto Baggio, also from the point of view of the human rather than sporting portrait that he wants to give in this feature film.
After all, to be honest, even the beautiful apparition at 'Che tempo che fa?' of 26 May 2019, which can be viewed at the RaiPlay link, sees in the scenographic background of the studio images of the champion with all the jerseys except the purple one … There the most beautiful moment is when Fabio Fazio shows to the public and to Baggio himself clips of his goals and matches (also from Fiorentina) and he immediately visibly moved. A real man.
Another shortcoming of the Netflix film, but not only his, is letting us witness the surrogates of football: frankly we did not like too much seeing an actor – Andrea Arcangeli – who, despite being good, mimics the technical gestures of the player. We much prefer to re-admire the authentic ones. Review Roberto Baggio. Even his mistakes, without end …
Beautiful – and more complete and correct towards Fiorentina – also the episode of 'Challenges', also by Rai, dedicated to him, conducted by Alex Zanardi, entitled 'Our beloved opponents: Brazil', directed by Andrea Doretti, aired on May 9, 2014 and viewable here https://www.youtube.com/watch?v=DIRCYXCrNwI.
How can we forget the 10 DVD box set 'Io che sarò Roberto Baggio', distributed with 'La Gazzetta dello Sport' from 1 March 2010. "Inside here is my entire career and above all there is the most deep of myself. I wanted to make my experience available to others, especially suffering and injuries. "To set a positive example" said the champion on the day of the presentation. The 'Viola' episode is the second, on 8 March 2010, significantly entitled "When a love does not end", obviously the one for Fiorentina.
It is the right time to review Roberto Baggio's Juventus return to Florence (April 7, 1991) with the famous episode of the Viola scarf collected after the replacement. The report was by Marcello Giannini and is available here: https://www.youtube.com/watch?v=7-Vbr2vFgEA.
For the record and for its quality, we also point out the documentary 'Zanetti Story' (2015, by Simone Scafidi and Carlo Sigon), in which Baggio participates with a very brief testimony on one of the Inter flags.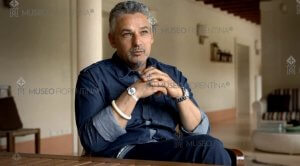 I libri sono molti, anzi moltissimi. Cronisti e commentatori si sono sbizzarriti sulla sua figura umana e sportiva. Fate prima con una ricerca su Google, davvero. Troverete un'autentica biblioteca sul 'Divin Codino'!
La musica ci offre un poker di canzoni degne di nota, alcune molto famose, una conosciuta da un pubblico più fiorentino e di nicchia, che però siamo riusciti a scovare.
Partiamo dai pezzi celebri. Il primo è 'Baggio Baggio', di Lucio Dalla, dall'album 'Luna Matana', del 2001: "Sei mai stato il piede del calciatore che sta per tirare un rigore, e il mignolo destro di quel portiere che è lì, è lì per parare meglio, sta molto meglio il pallone, tanto, lo devi solo gonfiare. L'onda monta il mare senza sponda cresce, aumenta, il cuore ti si gonfia chiama, grida, nessuno è sulla riva il cielo è nero e tu sei lì da solo dentro di te o a un metro più avanti di te c'è un qualcosa e non sappiamo cos'è, cos'è, è l'anima". Se volete ascoltare per intero il brano del cantautore bolognese, è disponibile qui https://www.youtube.com/watch?v=5ztXHYAETBs.
The books are many, indeed very many. Chroniclers and commentators indulged in his human and sporting figure. Do a Google search first, really. You will find an authentic library on the 'Divin Codino'!
Music offers us a poker of noteworthy songs, some very famous, one known by a more Florentine and niche audience, which we managed to find.
Let's start with the famous pieces. The first is 'Baggio Baggio', by Lucio Dalla, from the 2001 album 'Luna Matana': "Have you ever been the foot of the player who is about to take a penalty, and the right little finger of that goalkeeper who is there, is there to parry better, the ball is much better, a lot, you just have to inflate it. The wave mounts the sea without shore grows, increases, your heart swells calls, screams, no one is on the shore the sky is black and you are there alone inside you or a meter ahead of you there is something and we don't know what it is, what it is, it is the soul". If you want to listen to the entire piece by the Bolognese singer-songwriter, it is available here https://www.youtube.com/watch?v=5ztXHYAETBs
The most famous song of 2005 is perhaps the one of Cesare Cremonini called 'Jam # 25': "But, since Senna has stopped running / Ah, since Baggio has stopped playing / Oh no no, since you left me too / It's not Sunday anymore. At this link https://www.youtube.com/watch?v=eJhFIZCi5og you will find a live version of the song, performed in Padua in the presence of Roberto Baggio himself.
Of course, we cannot fail to mention the beautiful piece 'The man behind the champion', by Diodato, which is part of the soundtrack of the film 'Il Divin Codino'. And we are in 2021: "Of those who saw you enchant the world with a ball / Without ever hiding / The man behind the champion". The video is available here https://www.youtube.com/watch?v=bH9jTb3MU8I.
Beautiful and famous songs (and to think that it seems that Baggio is out of tune like a bell!), To which we want to add a Florentine and less known one, but which is still an integral part of this story and above all it was born in Florence.
Walter SCARNICCI
Thanks, to my friend and high school mate Walter Scarnicci, who, as a drummer, has crossed the entire Florentine music scene from the end of the seventies practically until today, we have a 1989 single in our hands. it's a mirage! (Roberto Baggio) ', is the work of Il Generale & Ludus Pinsky and you can also listen to it at this link: https://www.youtube.com/watch?v=82LqbCb2NBs.
It is a nice and less known story that Scarnicci himself tells us, who lived it firsthand: "The General is the stage name of Stefano Bettini, a singer who began his musical activity in 1982 together with myself , with a hardcore punk group from Florence, 'I Refuse It', a refusal that at the time was the pinnacle of punk expression. Then the passion for reggae music was born, the raggamuffin, in short, Jamaican music. The two genres are not that far apart. The Clash comes to mind, many English bands of the time thanks to which punk and reggae went hand in hand, the Police themselves.
Abandoning the hardcore punk discourse, the General continued his musical activity with reggae, always together with me and keyboardist Ludus Pinsky, stage name of Lapo Lombardi, who, in 1989, had the idea of ​​making the bases (keyboards, electronic drums, etc.) for a tribute to the great Roberto Baggio, precisely 'It's not a mirage! (Roberto Baggio)'. When we performed it in concert in Florence, the involvement of those present was truly remarkable! The song is also an opportunity to talk about Florence and its reality. The General played an important role in the city music scene precisely for having told about Florence, as for example with the B side of the single of 'Non è un miraggio! (Roberto Baggio) ', which is titled' San Marco Skankin ', a true insight into Florentine situations and friends. He also participated in some Controradio broadcasts with his polemical verve, typical of those who are born and live in the shadow of the Arnolfo Tower ".
In addition to the link, say 'It's not a mirage! (Roberto Baggio) ', we also have the text, which you can read in its full version in the photograph taken on the page of the special that the' Stress' magazine dedicated to it.
Also from Il Generale, tifosissimo ligliato, with the Ludus Dub Band, is a ska anthem dedicated to Fiorentina, entitled 'More than ever viola', from 2002.
To end our narration with a flourish, a video, a small anthological short film with the best viola plays by Roberto Baggio. Click on this link: https://www.youtube.com/watch?v=CSyrnV2RBSM.